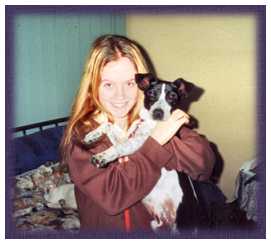 Ashleigh with Freckle
Our Fox Terrier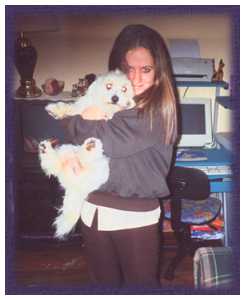 Emma-Leigh with Harry
Our Maltese Terrier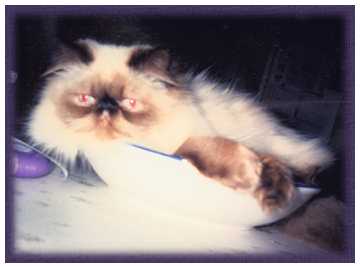 Maskad Mudslide
Seal Colour-point Persian

Introducing.......
Maskad Wilde Thang
Classic Tortie Point Persian
A new special member of our family. Thank you to Debbie Cummings of Maskad Persians for the opportunity to have another one of her special cats.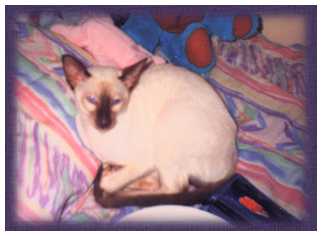 Mayteako Themistocles
Chocolate Point Siamese
I am an ex stud cat who now shares everyone's bed!!

Zac - Asleep after a bath in front of the heater.
I now live in Cowra!

Magnolia (Maggie May)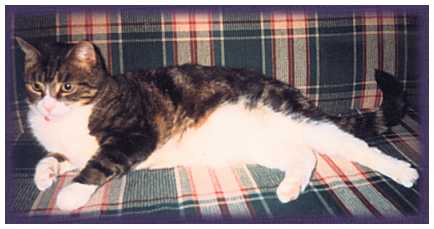 Flubber - I'm a geriatric moggy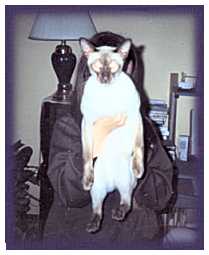 Deanicko Quan Yin
Chocolate Point Siamese

AND A VERY SPECIAL CAT....
Cassandra
Cassandra is a Domestic Patched Shorthair and I found her dumped along with her litter mates (all now have good homes). She is now a spay and is doing very well on the show bench.